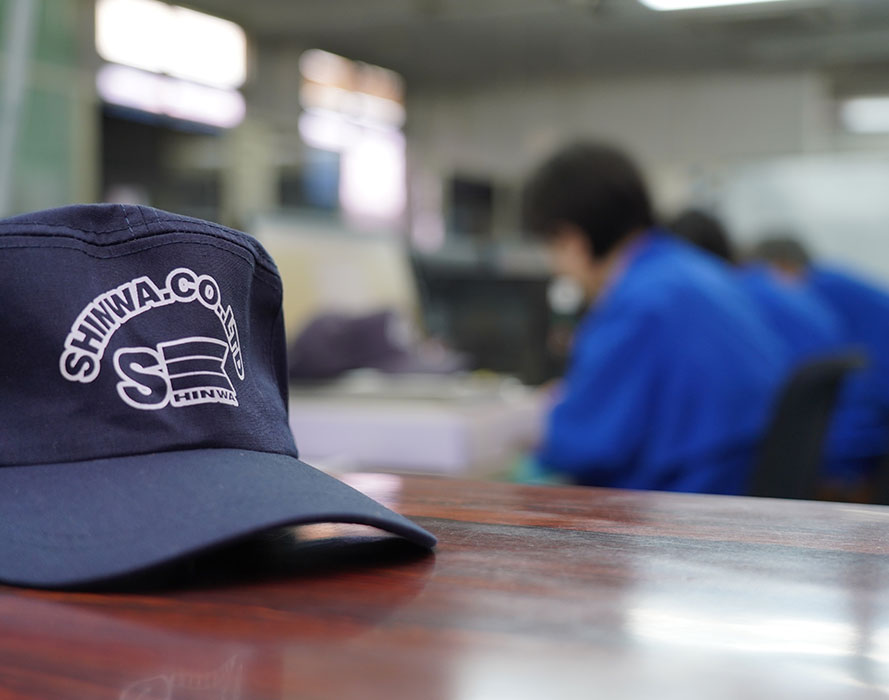 Full-time employee (new graduate hired)
Plastic resin molding and assembly work
Work content
*Operate an injection molding machine to produce plastic molded products for automobile parts by inserting pressed products into dies.
*Insert work and visual inspection work of the finished product by the automatic molding machine.
*Assemble and inspect the finished plastic molded products.
*Business incidental to the above
*Regarding shift work, it will be 2 or 3 shift work depending on the proficiency level of the work.

Test period:(Full-time)
(3 months)
Working conditions during the trial period: May differ
Details of working conditions during the trial period: According to our regulations

Educational background
High school graduate (including prospects)
Graduated from various vocational schools (including prospects)
University / Junior college graduate (including prospects)

Ordinary car driver's license
Required (AT or Manual)

Work location
2-43-7 Ishinazaka-cho, Hitachi-shi, Ibaraki (Permanent)

Private car commute
Yes (with parking)
Wage and Allowances
According to our regulations
※Housing allowance, perfect attendance allowance, family allowance, midnight allowance available

Salary increase / bonus
can be.

Working hours
Shift system (shift system)
(1) 8:00 to 16:45 (2) 16:30 to 1:15 (3) 1:00 to 9:45 (4) 20:00 to 4:45
※3 shifts (1) (2) (3), 2 shifts (1) (4)

Overtime hours
can be

Holiday
Saturday, Sunday, etc.
There is a company calendar.Year-end and New Year holidays, Golden Week, Summer vacation. In addition to the number of annual holidays, there are four days of annual leave.

Annual paid leave
Annual paid leave days after 6 months: 10 days (up to 40 days)

Enrollment insurance
Employment insurance, Workers' accident compensation insurance, Health insurance, Welfare pension
Full-time employee (mid-career recruitment)
Plastic resin molding and assembly work
Work content
*Operate an injection molding machine to produce plastic molded products for automobile parts by inserting pressed products into dies.
*Insert work and visual inspection work of the finished product by the automatic molding machine.
*Assemble and inspect the finished plastic molded products.
*Business incidental to the above
*Regarding shift work, it will be 2 or 3 shift work depending on the proficiency level of the work.

Test period
(3 months)
Working conditions during the trial period: May differ
Details of working conditions during the trial period: According to our regulations

Education / experience
Not required

Ordinary car driver's license
Required (AT or Manual)

Work location
2-43-7 Ishinazaka-cho, Hitachi-shi, Ibaraki (Permanent)

Private car commute
Yes (with parking)
Wage and Allowances
According to our regulations
※Housing allowance, perfect attendance allowance, family allowance, midnight allowance available

Salary increase / bonus
can be.

Working hours
Shift system (shift system)
(1) 8:00 to 16:45 (2) 16:30 to 1:15 (3) 1:00 to 9:45 (4) 20:00 to 4:45
※3 shifts (1) (2) (3), 2 shifts (1) (4)

Overtime hours
can be

Holiday
Saturday, Sunday, etc.
There is a company calendar.Year-end and New Year holidays, Golden Week, summer vacation. In addition to the number of annual holidays, there are four days of annual leave.

Annual paid leave
Annual paid leave days after 6 months: 10 days (up to 40 days)

Enrollment insurance
Employment insurance, Workers' accident compensation insurance, Health insurance, Welfare pension
It's a bright workplace
Building B / Building C Break room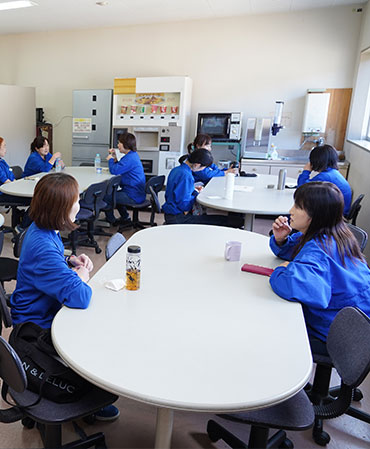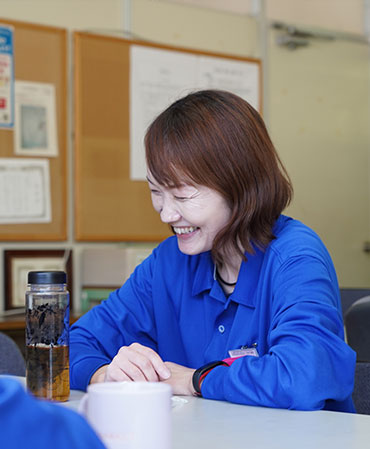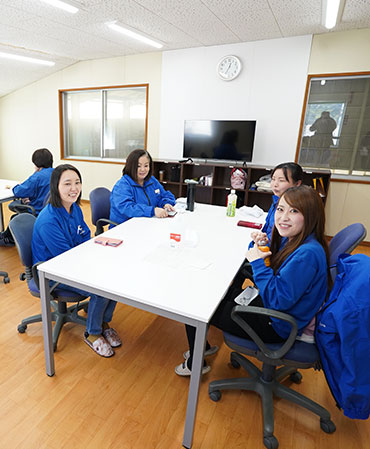 Full time Employee
Part-time Employee
Assembly work
Work content
*We perform assembly work, deburring, and visual inspection of automobile parts (plastic molded products).
*The above incidental work, etc.

Test period:(Part-time)
(1 month)
Working conditions during the trial period: May differ
Details of working conditions during the trial period: According to our regulations

Education / experience
Not required

Age
No matter

Appointment to full-time employment
none

Work location
2-43-7 Ishinazaka-cho, Hitachi City, Ibaraki Prefecture

Private car commute
Yes (with parking)
Wage
According to our regulations
※Perfect attendance allowance

Salary increase / bonus
can be

Working hours
8:00 to 16:45

Overtime hours
can be

Holiday
Saturday, Sunday, etc.
There is a company calendar.Year-end and New Year holidays, Golden Week, Summer vacation.
In addition to the number of annual holidays, there are four days of annual leave.

Annual paid leave
Annual paid leave days after 6 months: 10 days (up to 40 days)

Enrollment insurance
Employment insurance, Workers' accident compensation insurance, Health insurance, Welfare pension.
CONTACT
■Telephone: 0294-53-2611 (Recruiter)
■Email: Please contact us using the inquiry form.
Apply