Technical information
Winding & Assembly
High quality product processing is possible by winding thin wires and welding (fusing) technology.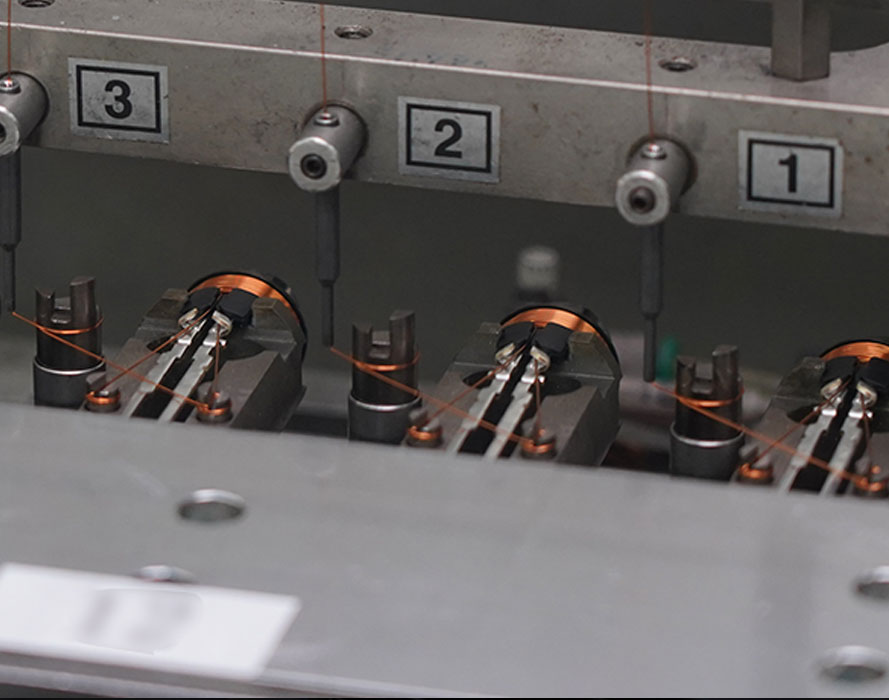 Integrated production
We have established an integrated production system for Solenoid valves from bobbin molding to windings, secondary moldings, and assemblies. In addition, although we relied on visual inspection, we have introduced an imaging device to improve inspection accuracy.