Technical information
Development Technology
We carry out manufacturing while giving consideration to the global environment and having a solid perspective of pursuing social needs.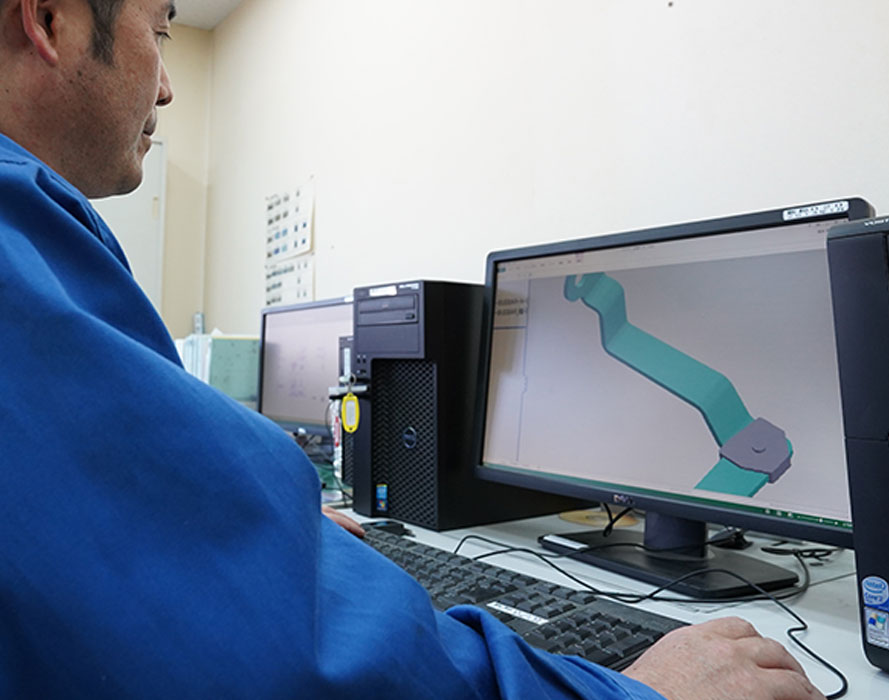 Features
1.   Integrated production of Solenoid valves from tansipress and bobbin molding to windings, secondary molds and assemblies,  and production of other assembly products.
2.  High-quality product processing by thin wire winding and welding (fusing) technology.
3.  Precision insert molding of large products such as EV-related products using a large vertical type molding machine.
4.  Manufacture and quality assurance system for thin-walled molded products using a high-speed injection  molding machine (ordering system, quality and production equipment).
5.  Expansion of installation by in-house production of labor-saving equipment and quality assurance equipment.
6.  It is possible to support precision molding for a wide range of products by possessing a vertical molding machine from 60t to 220t.
7.  Continuation of high quality maintenance by 3D measuring machine, X-ray inspection machine, etc.
8.  By introducing a flow analysis system, it is possible to manufacture fine molds and set high-precision molding conditions.